Establishing a connection between two ScopeStack Accounts.
Establishing a partnership allows companies to request services from one another directly in ScopeStack. This is a paid feature that can be enabled via an add-on.
If enabled, access Partnerships in Settings > Account > Partnerships
Setup a new Partnership
To add a new Partnership, click the + Add Partnership button below the list of Partnerships.

Here, you will provide the email address of a user at the respective company.

If a ScopeStack account with that email address as a user is found, the user will receive an email from the inviting user. The company that is receiving the partnership request can then accept the request, and the Partnership will be established.
If a user is not found, the inviting user will be notified in the platform and given the link to invite a new account to use the platform.
Removing a Partnership
At any time, either company can deactivate the Partnership by hovering their cursor over the Partnership and pressing the Terminate button that appears.

Mapping Fields
After you've set up your partnership, you need to map the Service Description and Language Fields between your accounts. On the left, you will be displayed a list of every Phase Service Description and Language Field present in the account that initiated the Partnership. You can then select which field from the partner's account you want to populate into the field in inviting account.
You must set this up for offered services to populate into your projects correctly.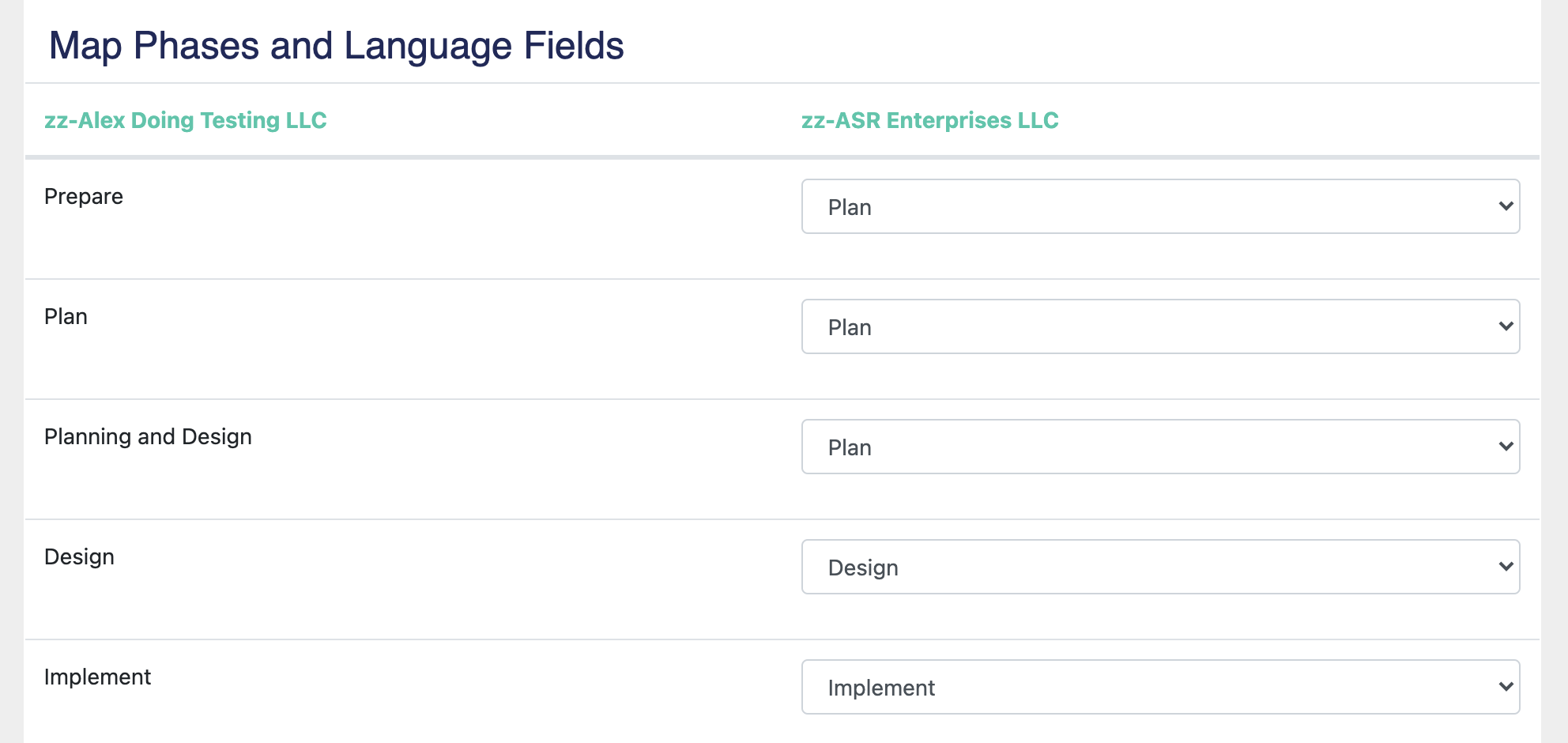 Did this answer your question?