Exciting new platform updates, check it out!
🎥 Platform Update Rundown
Watch a video summary of this Platform Update here from Alex, our Onboarding and Customer Success Lead.
🆕 New Features and Functionality
🧮 Rate Tables for Resources
We've separated the rate and cost from Resources, allowing you to define multiple Rate Tables and use different rates on various projects. You can create rate tables specific to years (2021 vs. 2022 rates), clients, and regions with different currencies. You can learn more about this new feature in our Help Center.
🏷 Materials is Now Products, with some Upgrades
This brings us more in alignment with industry norms. We've also added the ability to track a lot more information about Products in the platform, making it easier to integrate with other platforms now and in the future! You can also directly upload Bills of Material right into ScopeStack to quickly get your project-specific product quotes right into your Statement of Work documents.
💶 💷 Multi-Currency Support
You can now define multiple currencies per account and change currencies on a project-by-project basis via the Rate Table on the project. You can set the default currency for your account and then the exchange rate between the default currency and any other currency you create. You can learn more about this new feature in our Help Center.
🔌 CW Manage Integration Enhancements
With our latest iteration of CW Manage Integration, we now support a few more key actions:
Automatically Updating the Forecast on a Manage Opportunity with each stage of the ScopeStack workflow

Converting a ScopeStack Project to a Sales Order, bringing our Manage users additional flexibility in how they get ScopeStack data into Manage
Syncing Products from ScopeStack to the Product Database in Manage. If the Product ID is not recognized during the initial sync ScopeStack will add the new product to your central product inventory
🆕 Other Recent Updates
Here are a few other notable tweaks we've made since our last release:
📄 Additional Importing from Spreadsheets: We've added the ability to import from CSV or spreadsheet to a few additional areas of Projects.

💰 Resource Travel Rate: You can now include effort for travel in the price of your projects! To set this up:
Add a Travel and Expense Rate for your Resource in the appropriate Rate Table. This is the rate at which any effort added to the project for this resource will be billed to your client.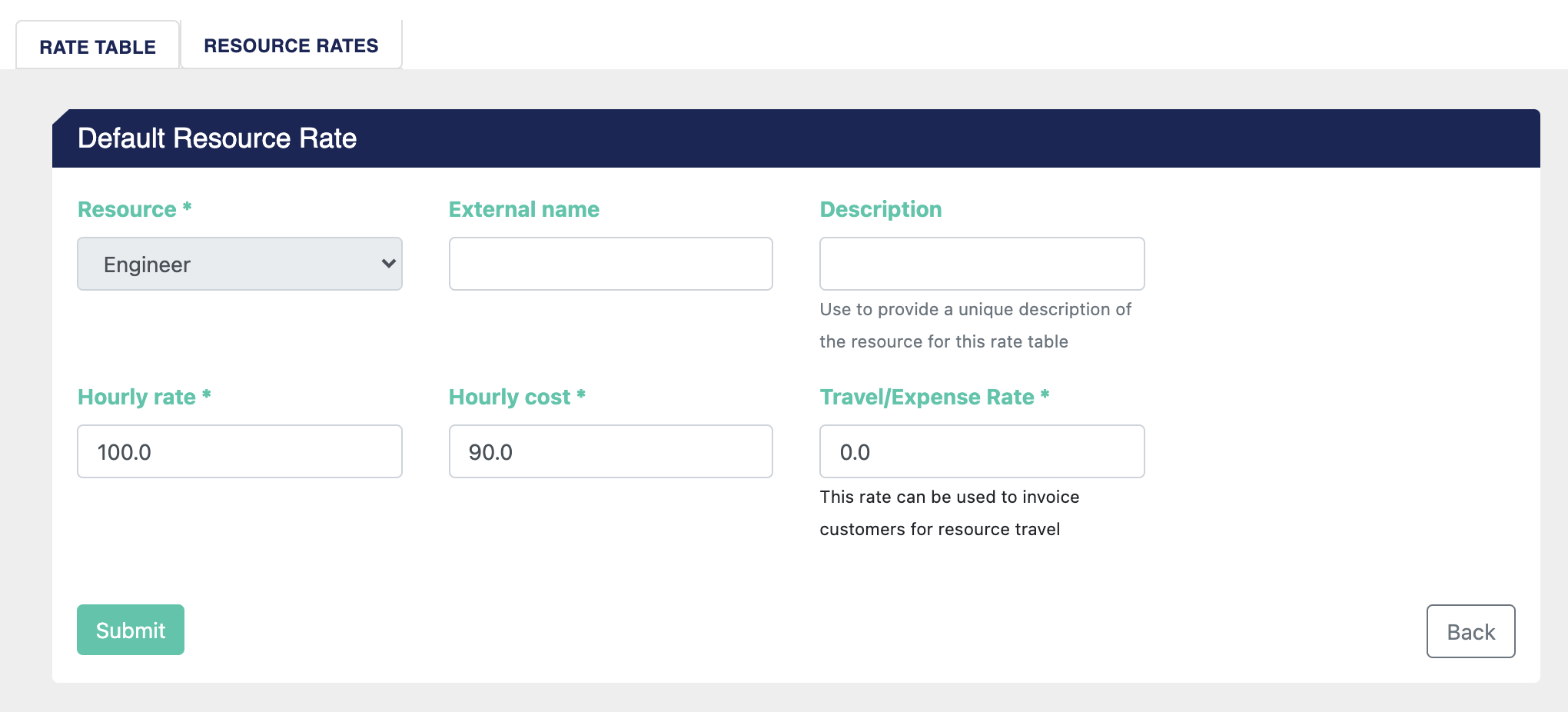 Create a Travel and Expense Category for adding Effort to your Project. This is the "item" you will select in your project to add effort for Travel and Expense. Make sure to check the "Use Resource Travel/Expense Rate" checkbox.

Now you're all set! Add this item to your projects and set the quantity to the appropriate value to include travel/expense effort in your Project!
🧑🏼‍💻 Markdown Support: We've added markdown support to the following areas of the platform so far, and we plan to keep releasing it in new areas. You can check out our Help Center for information about how to use this in your documents.

Service Descriptions

Language Fields

Terms and Conditions
📅 Next Scheduled Release
Currently, we've planned our next release for early February 2022. Let us know any questions here! We plan to share the specific features in the release in advance.
Did this answer your question?