Create a grouping of project services and create a new project with ease!
Creating Blueprints from a Project and Using them to create another
To create a Project Blueprint from an existing project, you will need to start from an Approved Project. Once your project has an Approved status, you will see the option to Create Project Blueprint at the bottom of the Project Overview screen.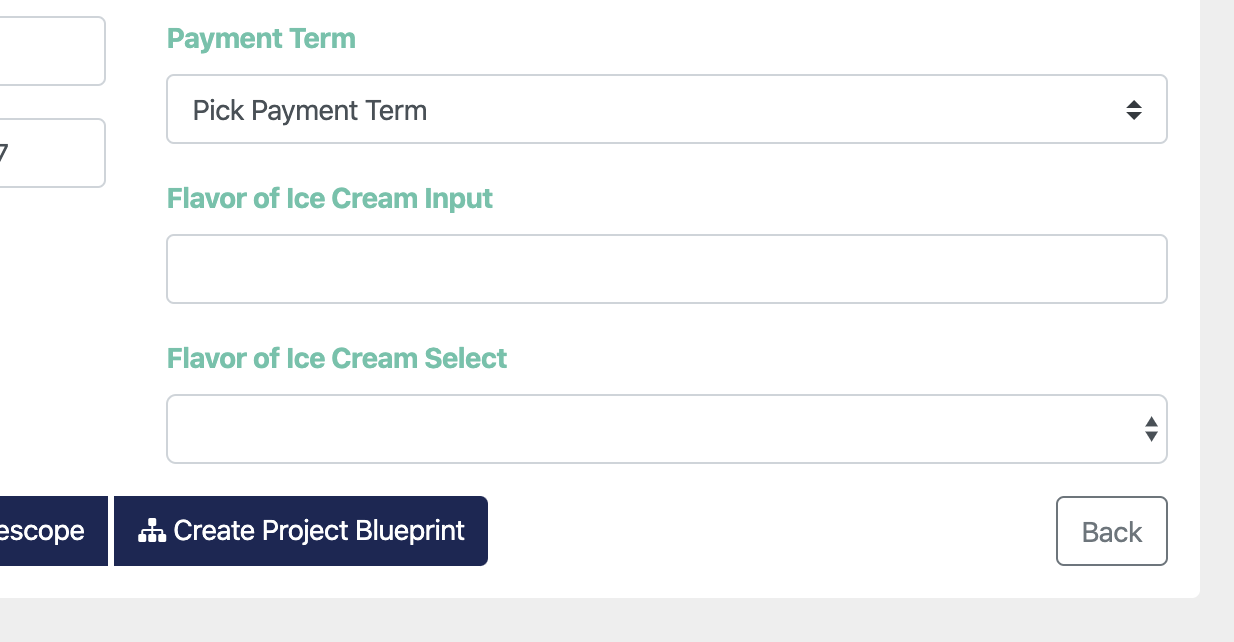 Once you click that button, you will see a summary of the Services from the project, their quantities, and the Resources assigned so you can make adjustments before creating your Blueprint. You can give the Blueprint a name and optionally give it a unique code (this can be left blank) and when you're ready, click Submit.

After you've successfully created your Blueprint, you will see a notification that allows you to view the Blueprint in the settings menu. Alternatively, you can find all of your Blueprints in Settings > Content > Blueprints.

From here, you can click the Services tab and review or modify the Services included in the Blueprint.

To use this Blueprint to create a project, create a New Project under Projects and select to Start Scoping from Blueprint.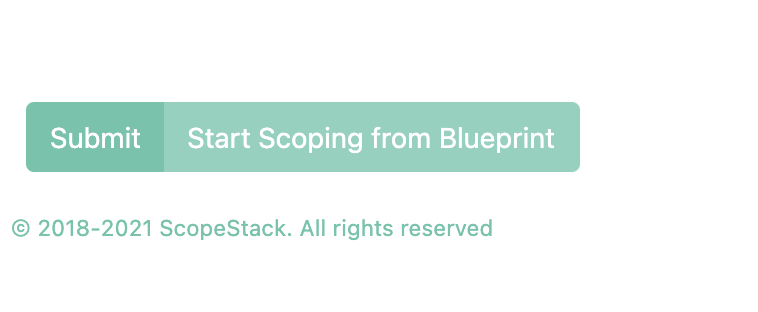 Next, you can select the Blueprint you want to create your Project from and see a summary of the Services included in that Blueprint.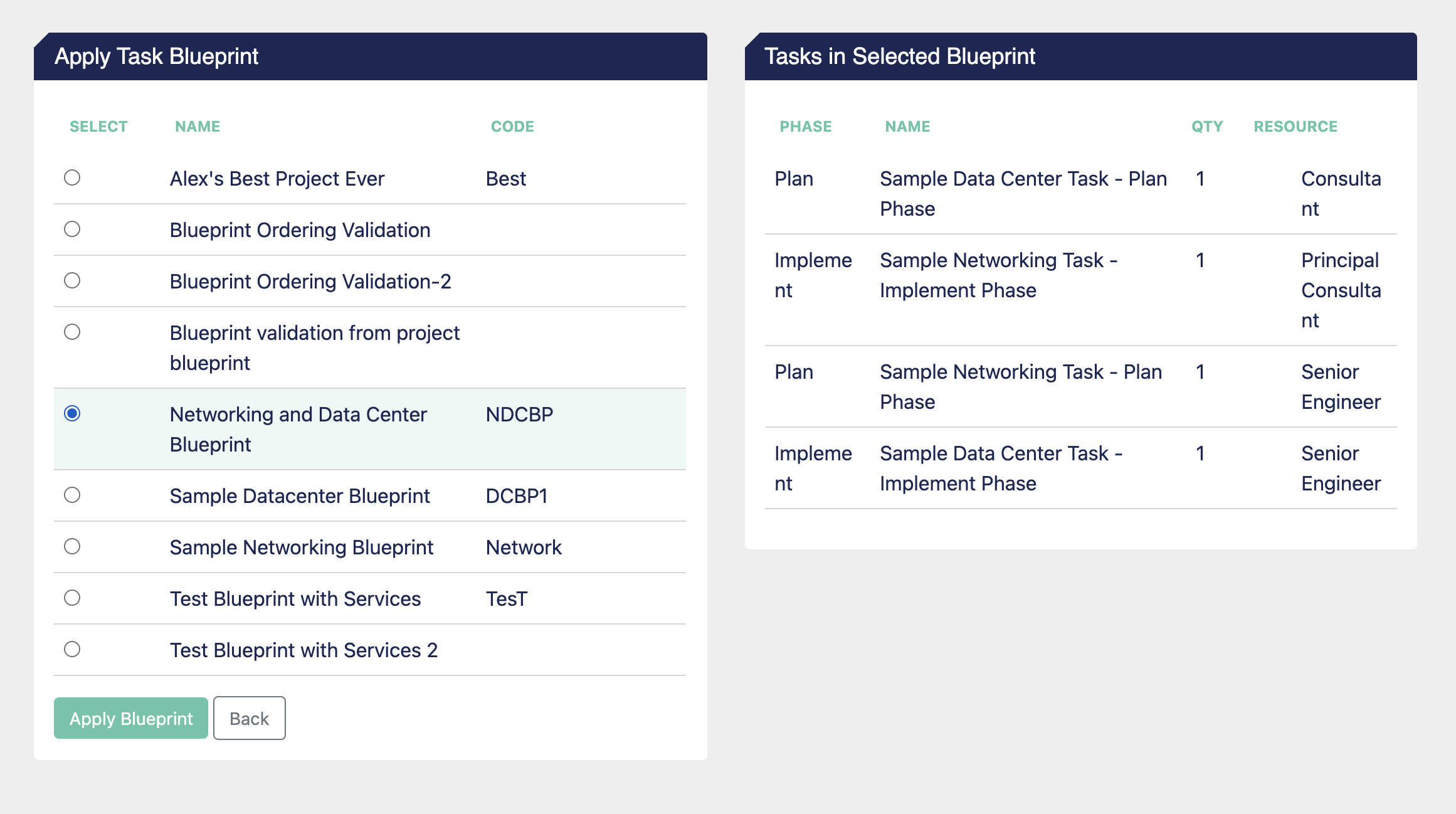 When you click Apply Blueprint, the platform will add the services from the Blueprint to your new project. You can remove them and add additional tasks or even apply a service Blueprint to add even more services.
A quick note: The Blueprint references the service as it is in the settings menu, not the service as it exists in the project you created the Blueprint from. The services will be added with the attributes (subservices, hours, etc) as they are built in the service in the Settings Menu at the time it is added to any project. If you make changes to a referenced service in the Settings menu, the next time you add that Blueprint to a project, the service will be added as it is in the settings menu at the time it is added.
Did this answer your question?