Exciting new platform updates, check it out!
🎥 Platform Update Video
Watch a video summary of this Platform Update from Alex, our Onboarding and Customer Success Lead.
🆕 New Features and Functionality
📑 New Project List
We're excited to show you our new projects list! Jon walks you through some of the high points here:
Some key highlights of the new Projects List:
You can now sort your list by several new columns.

We've greatly expanded the number and complexity of the filters you can apply, letting you narrow down the projects you are reviewing.

We've made it easy to toggle viewing just projects you are a teammate on.
Some upcoming additions will include customizing the columns available and being able to download a spreadsheet of the projects returned.
🧮 Questionnaire Free-form Calculations
We've worked to make calculations on questionnaires easier with free-form input. Instead of creating individual steps in calculations as you created before, you can now do addition, subtraction, multiplication, and division in a single step!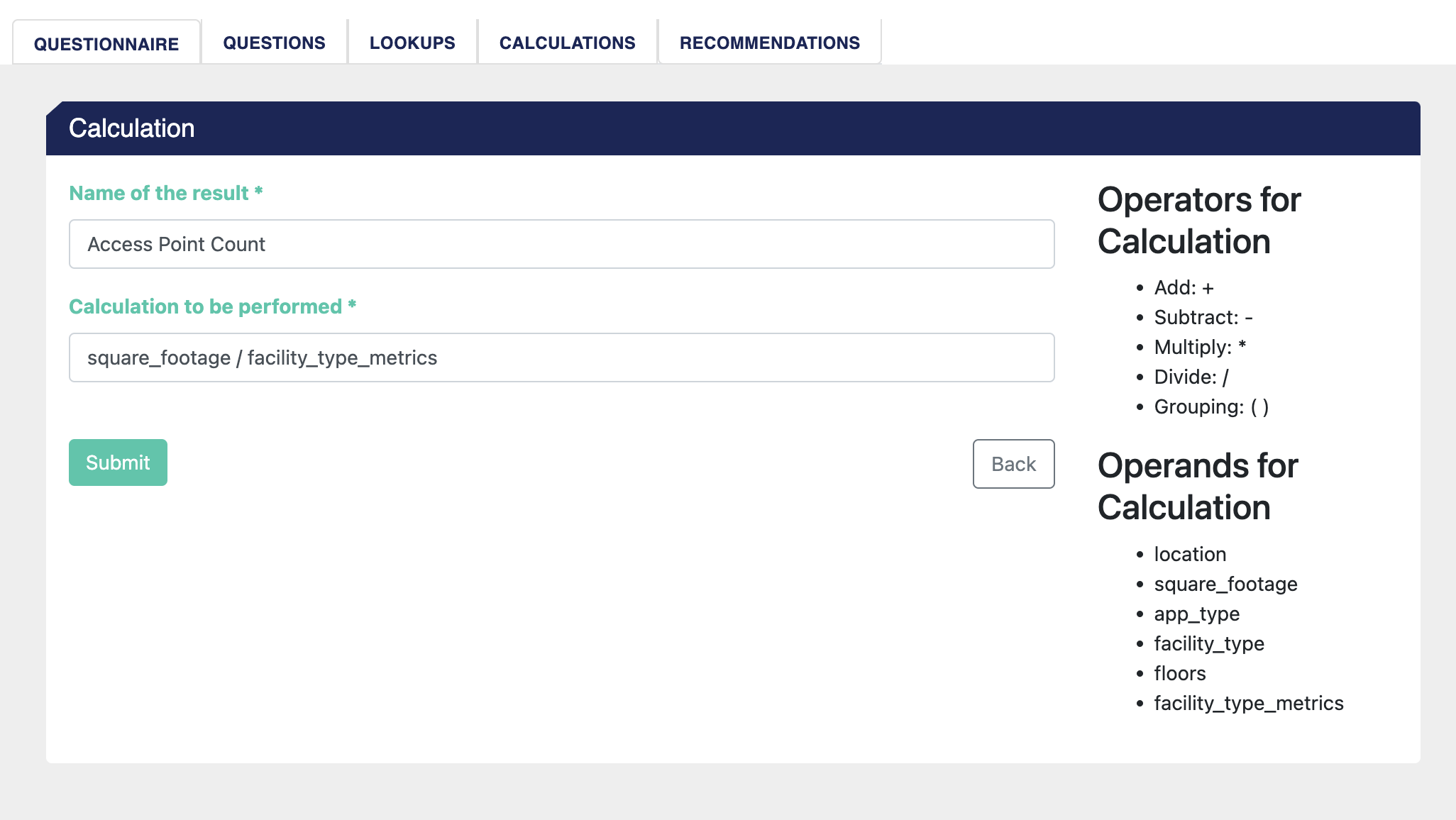 🛠 Trigger Approval for Custom Content
We've added some new triggers for the project approval workflow! You can now set up new business approval levels triggering based on:
The number of custom services and services in which the language or pricing was customized.

The number of terms and conditions items changed from the standards.
In both cases, you can set the trigger amount to "0", meaning that any changed content would trigger a business approval.
🔒 Enhanced Password Security
Data security is a huge issue these days, and we want you to know you can trust ScopeStack with your information. To that end, all users will be forced to set a new password when this release deploys.
Passwords will now have a minimum of 8 characters, including at least one upper, one lower, one number, and one symbol.

New passwords will be required every 90 days, and .you may not reuse the last five passwords.
SSO-enabled accounts are exempt as their users authenticate through an external identity provider. Contact us today to learn more about SSO by emailing sales@scopestack.io.
🏷 Label Change.
Collaborators will now be known as Teammates in the user interface.
🔌 Zapier + Power Platform Connectors!
We've been working with our API to create some exciting new integration options! We have a beta version of our Zapier Integration ready for your use and are working towards a Microsoft Power Platform Connector. Check out this video for more details:
If you want to try our Zapier integration, reach out to us at support@scopestack.io.
🆕 Other Recent Updates
You can now add multiple service approvers to a single Line of Business to have a team of users approve new and modified services!

We've added support for OAuth2 Application Flow, allowing you to create integrations that refresh their access tokens programmatically.

We updated governance items in a project so that if you pro-rated your Governance items by phase, the Governance revenue would be allocated to the appropriate phase and its services in the platform.

You can now re-order questions in your questionnaire after creating them.
📅 Next Scheduled Release
Currently, we've planned our next release for early November 2022. We plan to share the specific features in the release in advance. Let us know any questions here!
Did this answer your question?