Use this library of resources to easily and quickly start building your library of services.
You can easily find a library of pre-created services in your account through our Service Catalog. These services can give you a great starting point to help you get going with ScopeStack more quickly!
Accessing the Service Catalog
You can find the service catalog by clicking the Service Catalog option on the menu in the top right corner of your browser. If you don't see this option, the Service Catalog has not been activated on your account. You can contact our support team to learn more about getting access.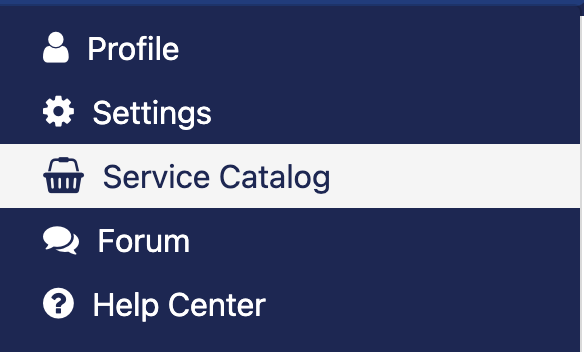 Adding Services to your Account
To add Services from the Service Catalog to your account, click the checkmark on the left of the service. After selecting all of the services you would like to add, you have a couple of options:
You can Just Import to immediately add the services to your account. The services will be imported inside of a Line of Business called "Imported," giving you the option to configure the services after import.

If you select Add to Your Collection, you will then be given the opportunity to configure the attributes of your services before you import them.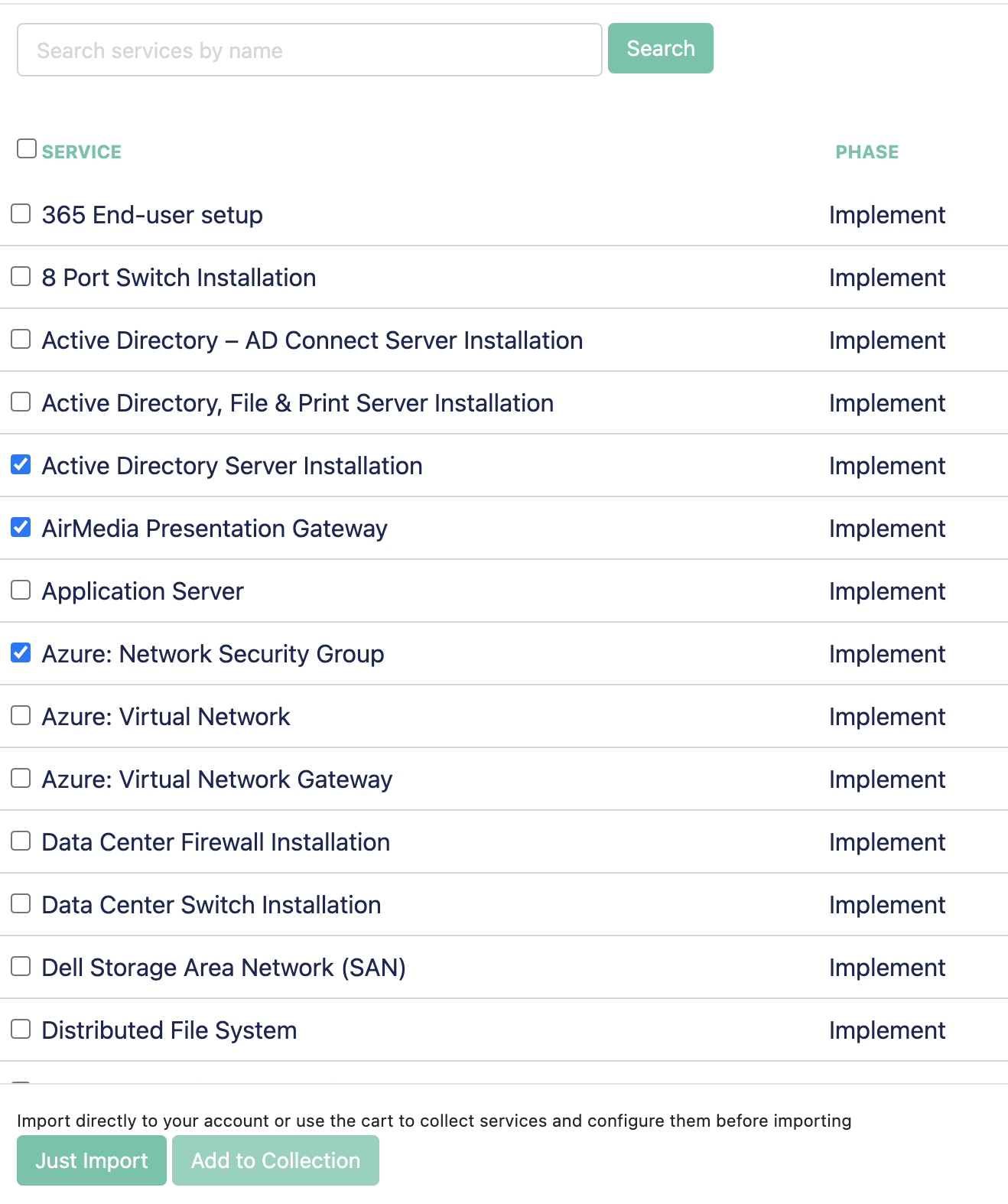 If you select Add to Your Collection, you will see another option to Configure Selection. Click this to be brought to a separate page where you can edit the attributes of your selected services.

Editing Attributes of your Services
Once clicking the Configure Selected button, the Platform will bring you to the Service Mapping page where you can edit the Line of Business, Phase, Resource, and SOW Language of the services. Once you have finished editing your services you may click the Import Services button to complete the process.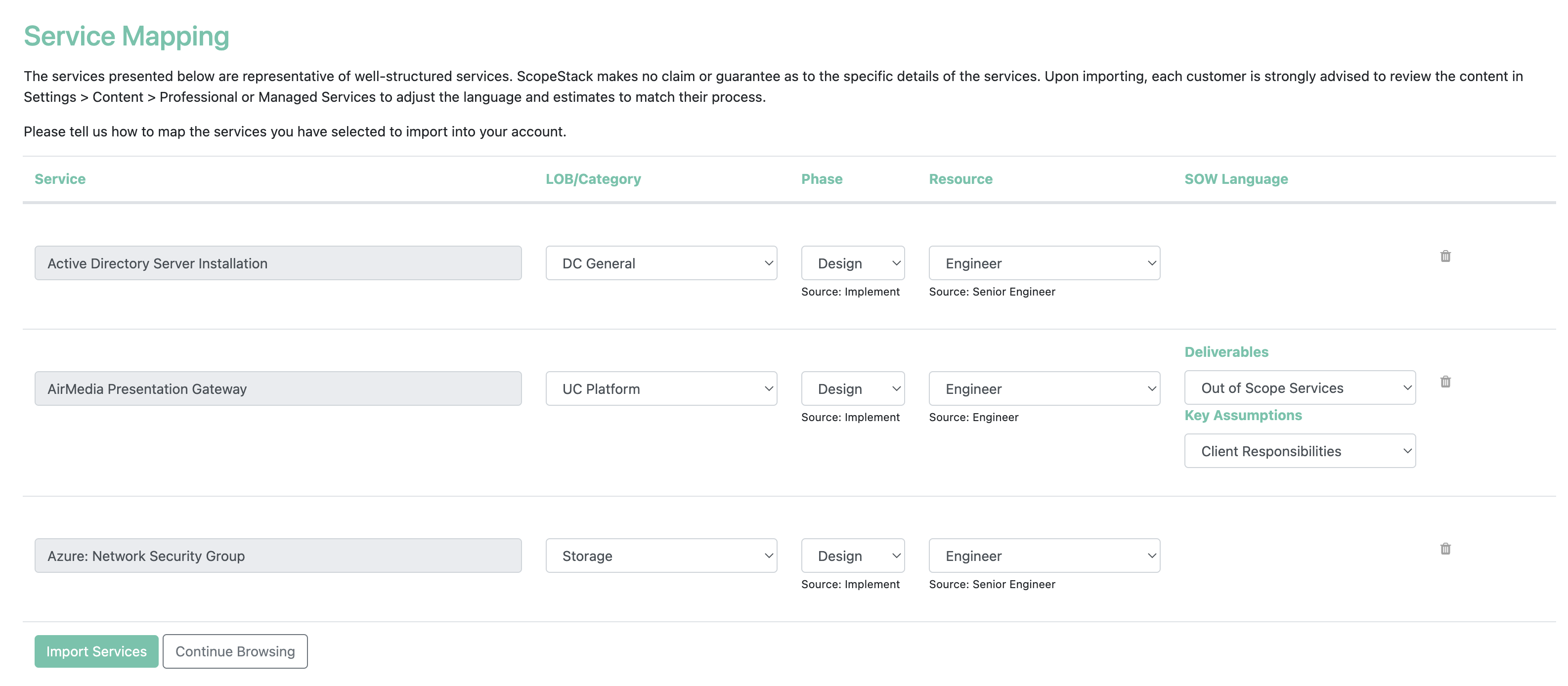 That's it! You've now added services to your list of Professional Services and are ready to use them in a project!
Did this answer your question?