Make high-level changes to your account.
You can make high-level changes to your account in the Account Settings dialogue.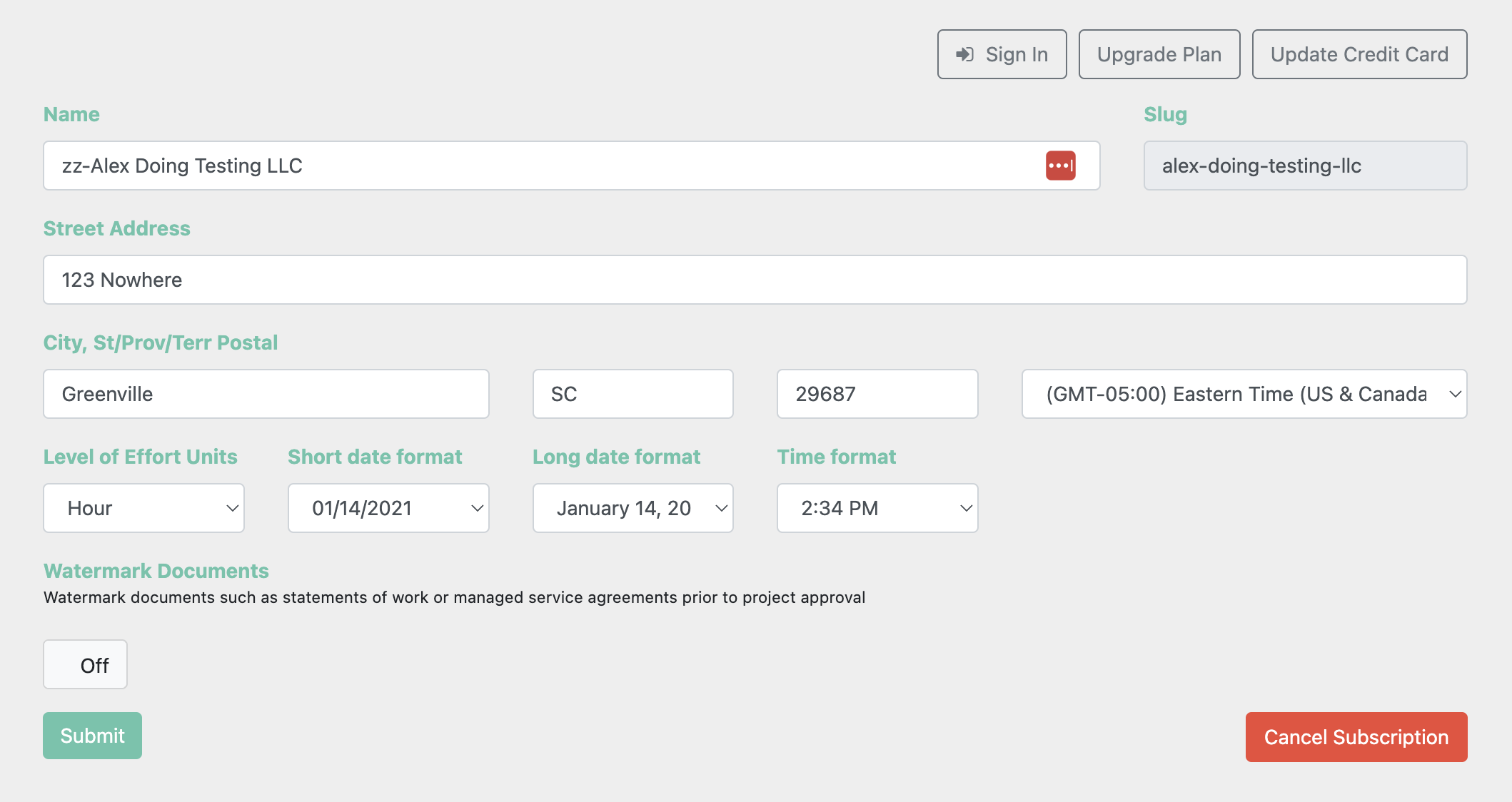 Here, you can change the following:
Address: This account address is available in the merge data for documents.

Time Zone: This will impact date/time displays in the application.

Level of Effort Unit: This is the level of effort unit. By default, this is set to hours, but if you would rather scope projects in Days or Weeks, you can also select this. This is a global setting that applies to all projects in the account.

Short date format, Long date format, and Time format: These allow you to customize a variety of time formats used in the platform and documents to meet your standards.

Watermark Documents: This option will cause documents generated before a project is approved status to be generated as a PDF with a "DRAFT" Watermark across them. This helps prevent documents from accidentally being sent to clients before approval.
Did this answer your question?